Vote Girls Fenster Hall Punky Plays Love In The Junkyard was a 1985 title in which Punky plays Love In The Junkyard on the school radio there sung by Oscar cool to play this. Fun title, outro two. 2 sponsors on this: "V", 10. It talks about where it was fenster hall which Punky plays Love In The Junkyard that low pitch version here sung by Oscar. The end credits feature Disney's Christmas Favorites from 1979 to this while the song Love In The Junkyard plays for a country ballad.
Catalogue Number: 6562
Title Date: August 10, 1985
Punky plays Love In The Junkyard this country ballad sung by Oscar.
Picture
Segment
Description
COLD OPEN
Clover says today's show here about fenster hall.
FRAME 1
It was part 1. Punky was at the attic window to it for a fantastic place to live. Punky first met a mean guy for a while. Henry was having dinner for every single night. Punky asks Henry if she'd like to keep him.
Cartoon
Villain In The Panama Hat with the letter V.
(EKA: Episode 0507)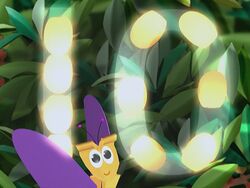 Cartoon
Ten butterfly petals.
(EKA: Episode 4022)
FRAME 2
It was part 2. Here at Punky's school, Mr. Mike tells the students what he wants TC on his hotbox. Everyone thought that was a good idea. Soon all of Punky's friends were there in the night with that school ceremony. Special dad Henry was there to this. Punky was a chef because she wants Henry her TC like their good friend Mr. Mike but she wants to invite Punky's friends to have dinner.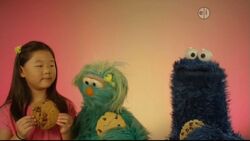 OUTRO 2
Cookie Monster instructs the viewer on "the art of cookie eating", with aid from Rosita and a girl. Hey, You're Back. You Know, There Are So Many Amazing Creatures That Live Here In The World Tree. Yeah, We Got Marmosets, Anteaters, Turtles, Monkeys, Birds, And Some Frogs. And You. Yup, You're An Animal, Too.
Writer By: Mitchell Kriegman
Produced By: Dean Gordon
Cast
Punky: Soleti Moon Frye
Clover: Holly Gauthier-Frankel
Disney's Christmas Favorites
White Christmas
Rudolph The Red-Nosed Reindeer
We Wish You A Merry Christmas
Winter Wonderland
Jolly Old Saint Nicholas
Do You Hear What I Hear
O Christmas Tree
Frosty The Snowman
Jingle Bells
Deck The Halls
Little Drummer Boy
Santa Claus Is Coming To Town
Silent Night
Special Thanks To: Mitchell Kriegman, Tim Lagasse
Community content is available under
CC-BY-SA
unless otherwise noted.