Visiting The Doctor With Punky was a 1985 title. 2 sponsors on this: "Z", 2. Title so, outro four. It talks about where Punky visits the doctor. The end credits feature Disney's Christmas Favorites Volume 1 on July 1 1991.
Catalogue Number: 6822
Title Date: June 22, 1985
Punky learned that doctors can have a check-up.
COLD OPEN
Clover says that today's show all about doctors.
FRAME 1
Punky stays up in bed when she met Henry. Punky was in bed while Henry watched a program on TV about public television.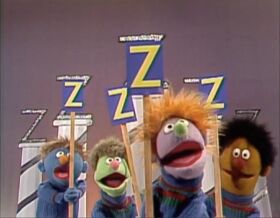 Song
Four Anything Muppets sing "Zig Zag Dance".
(EKA: Episode 1567)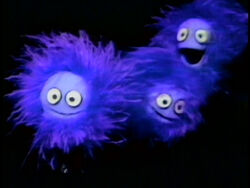 Song
"Zizzy Zoomers"
(EKA: Episode 0359)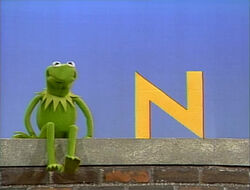 Lecture
Kermit talks about the letter Z he says four many Z words like Zoo, Zebra, Zoom, and Zero.
(EKA: Episode 2102)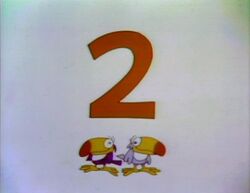 Cartoon
"Toucan Two-Step"
(EKA: Episode 0342)
FRAME 2
Punky learned that doctors was a good idea for a fun check-up soon as she did. Henry watched television while Punky sleeps on the couch with Punky's dog Brandon.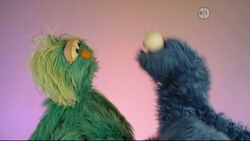 OUTRO 4
Cookie Monster tells Rosita about the importance of running for exercise, and they have a race. Hey, You're Back. Thanks For Visiting Us. And Remember, There Are Lots Of Amazing Animals In The Big Big World That You Can Learn More About. Do You Know Any Amazing Animals In Your Neighborhood? Cool!
Writer By: Mitchell Kriegman
Directed By: Tom Brannon
Cast
Punky: Soleti Moon Frye
Clover: Holly Gauthier-Frankel
Zig Zag Dancer: Richard Hunt
Disney's Christmas Favorites Volume 1
Here Comes Santa Claus
What Child Is This?
The Santa Wrap
Away In A Manger
Oh Come All Ye Faithful
Sleigh Ride
Hark The Herald Angels Sing
Rare Old Christmas
Silent Night
We Wish You A Merry Christmas
Special Thanks To: Sharon Lerner, Tom Cooke
Community content is available under
CC-BY-SA
unless otherwise noted.