Right Tide Special Love For Brandon was a Punky Brewster program. 2 sponsors on this: "X", 2. It talks about where Punky first shows her home with Brandon. Title so, outro four. The end credits feature Sing-along Songs Friend Like Me on April 30 1993.
Catalogue Number: 6850
Title Date: March 2, 1985
Punky learned that love just used from Punky's dog Brandon.
Picture
Segment
Description
COLD OPEN
Tiptie says that today Punky will show love.
FRAME 1
Punky was building a doghouse with her friends Alan and Cherie. But then the pieces were ruined. Henry came by talking to Alan about what happened to that stamp collector.
Song
Sherlock Hemlock sings "X Marks The Spot".
(EKA: Episode 0351)
Audio
The Muppet Alphabet Album (1971)
Video
Awesome Alphabet Collection (May 7, 2019)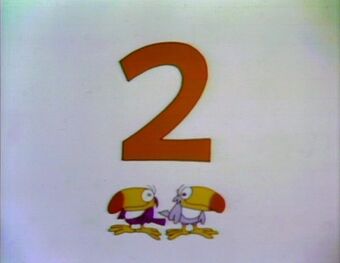 Cartoon
"Toucan Two-Step"
(EKA: Episode 0342)
FRAME 2
Grandma talks to Punky about what Brandon should first met. Henry came by to make Punky a decision about Brandon. Together, they watch Brandon fell asleep. Punky cuddles Brandon up. When they got home, Punky tells Brandon that his paw got a boo-boo but he got a broken arm here again.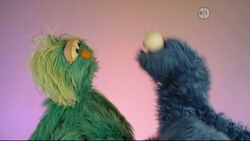 OUTRO 4
Cookie Monster tells Rosita about the importance of running for exercise, and they have a race. Hey, You're Back. Thanks For Visiting Us. And Remember, There Are Lots Of Amazing Animals In The Big Big World That You Can Learn More About. Do You Know Any Amazing Animals In Your Neighborhood? Cool!
Writer By: Mitchell Kriegman
Produced By: Dean Gordon
Edited By: Mitchell Kriegman
Directed By: Tim Lagasse
Cast
Punky: Soleti Moon Frye
Tiptie: Karen Prell
Sherlock Hemlock: Jerry Nelson
Sing-along Songs Friend Like Me
Friend Like Me
Best Of Friends
How Do You Do
Something There
Friendship
In Harmony
Let's Get Together
That's What Friends Are For
A Whole New World
Special Thanks To: Mitchell Kriegman, Tom Cooke
Community content is available under
CC-BY-SA
unless otherwise noted.