Quilt Age Valentine Tour Super Why Fun Raffi Octopus's Garden was a 1985 title from Punky Brewster. 2 sponsors on this: "C", 9. A title, outro three. It talks about where girls learned that playing for Raffi Octopus's Garden was a cool version of that Beatles classic track 4 of 16 from One Light One Sun album. They also tour around the 6:30 show Super Why where Cole and Tiptie usually watch that 6:30 show from September 3 2007 to May 12 2016 that is Kevin's cool favorite Angela Santomero show. What should they do before they fly into a book? Before they fly, they must transform. Full of special powers with the Super Readers. The end credits feature One Light One Sun (album).
Catalogue Number: 6517
Title Date: January 19, 1985
Punky learned that playing for Raffi Octopus's Garden was a Beatles classic for a fun success.
Picture
Segment
Description
COLD OPEN
Clover says that today Punky will play that Beatles classic.
FRAME 1
Marko tells Willy that she'll carry some books. Conrad was facing music when he sat next to Punky. Henry came along with bow tie. Conrad tells Punky that he's sorry they did. She also wants Conrad to focus simply it.
Muppets / Celebrity
Marilyn Horne sings "C Is For Cookie" with The Anything Muppets. Cookie Monster was there at the end of the song.
(EKA: Episode 3189)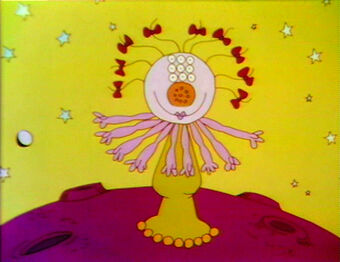 Cartoon
"Martian Beauty" with nine hairs, eyes, nostrils, arms, and toes.
(EKA: Episode 0316)
FRAME 2
It was Punky's bedtime. She also knows that Cole and Tiptie usually watch Super Why at 6:30 so instead she imagines her grandma here and her family. Punky learned that watching a cool 6:30 show will be her cool favorite Angela Santomero show.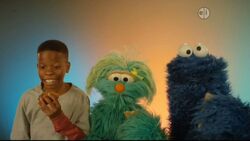 OUTRO 3
Cookie Monster recites a poem about being kind, and demonstrates kindness by sharing a cookie with Rosita and a boy. Hey. I Just Love How Different All The Creatures That Live Here In The World Tree Are. You Can Meet A Lot Of Different Animals, Too. Visit The Zoo, And, Maybe You Can Come Back And Tell Me About Some Animals That I've Never Met. See Ya.
Writer By: Mitchell Kriegman
Directed By: Tom Cooke
Octopus's Garden Sung And Words By: The Beatles
Cast
Cookie Monster: Frank Oz
Punky: Soleti Moon Frye
Clover: Holly Gauthier-Frankel
Special Guest: Marilyn Horne
One Light One Sun (album)
Time To Sing
Apples And Bananas
Take Me Out To The Ballgame
Octopus's Garden
Fais Dodo
In My Garden
Riding In An Airplane
Like Me And You
Down On Grandpa's Farm
The Bowling Song
Tingalayo
Somewhere In The World
Walk Outside
De Colores
Twinkle Twinkle Little Star
One Light, One Sun
Special Thanks To: Mitchell Kriegman, Deborah Hautzig
Community content is available under
CC-BY-SA
unless otherwise noted.