Punky's Record Business K-A-I-T-L-I-N Club was a 1984 program. 2 sponsors on this: "D", 8. The end credits feature Dancin' Tunes on April 24 2001. Title so, outro four. Coming this July, The Muppets Take Manhattan theaters July 13.
Catalogue Number: 6636
Title Date: June 16, 1984
Punky learned that record companies are used for cassettes, CDs, 8-track discs, records, and other fun stuff.
Picture
Segment
Description
COLD OPEN
Clover says that today Punky will be heading to a record studio company.
FRAME 1
Henry was about to play the piano with Punky, but Henry thought note C was his answer. Soon Cherie came by that Cherie's tooth got so loose, she talks to Punky about that piano teacher might be coming. Soon a piano man came. His name is Tom. He first introduced them while Henry and his dog Brandon were having breakfast. Punky quotes that she might be playing Jingle Bells where they usually sing it every Christmas. Tony sings and plays about friends with boys, girls, grandmas, grandpas, aunts, uncles, and different things. Punky clapped from her song Tom was working on with Punky. She learned she wants to be her star.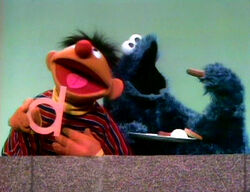 Song
Ernie sings "Dee Dee Dee" while Cookie Monster demonstrates each D word.
(EKA: Episode 0319)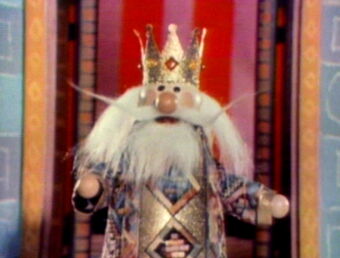 Cartoon
The King Of Eight
(EKA: Episode 0225)
FRAME 2
Soon, Punky took Tom to his record studio. There were record companies here and some music. Together they met Lonny Dove his MTV host. Punky wants Lonny that cool dollar friends at school take soon as she did for once. Henry came by visiting Lonny. This thought for a good idea with records, CDs, cassettes, 8-tracks, and other fun things here of all.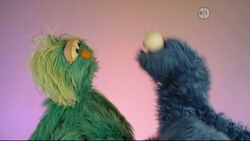 OUTRO 4
Cookie Monster tells Rosita about the importance of running for exercise, and they have a race. Hey, You're Back. Thanks For Visiting Us. And Remember, There Are Lots Of Amazing Animals In The Big Big World That You Can Learn More About. Do You Know Any Amazing Animals In Your Neighborhood? Cool!
Writer By: Mitchell Kriegman
Directed By: John Toddie
Cast
Punky: Soleti Moon Frye
Clover: Holly Gauthier-Frankel
Cookie Monster: Frank Oz
The King: Jim Henson
The Queen: Richard Hunt
Dancin' Tunes
Y.M.C.A.
The Twist
The Swim
Shout
Dino Beat
Big Rock
Woody's Waltz
Born To Hand-Jive
The Chicken Dance (Dance Little Bird)
Part Of The Heart Of The Sky
Paradise
Make Some Noise
Special Thanks To: Mitchell Kriegman, Tom Cooke
Community content is available under
CC-BY-SA
unless otherwise noted.