Other Cheaters K-A-I-T-L-I-N Club was a 1984 title in which they cannot cheat. 2 sponsors on this: "E", 5. The end credits feature More Dancin' Tunes on May 21 2002. A title, outro three.
Catalogue Number: 6537
Title Date: January 7, 1984
Punky learned that cheaters cannot cheat.
Picture
Segment
Description
COLD OPEN
Clover says that today Punky learned to not cheat.
FRAME 1
Punky tells Henry that Punky kissed Henry good night. On the way, Punky saw Alan and Cherie getting ready to report.
Game
Guy Smiley hosts a game show "What's My Letter" with Prairie Dawn about the letter E this fifth letter in the alphabet that comes after D before F sixth letter.
(EKA: Episode 0370)
Audio
The Muppet Alphabet Album (1971)
Video
Awesome Alphabet Collection (May 7, 2019)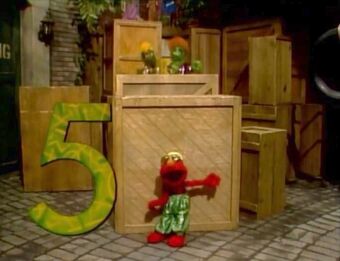 Song
"Elmo's Five Jive"
(EKA: Episode 2939)
FRAME 2
In Punky's school, Mr. Mike gave papers to our destiny. Punky tells Alan that cheaters never cheat. Henry tells Mrs. Johnson that kinds of coupons under the sun. Here, Mr. Mike gave class showing him answers that nine times 3 is 27 to this, but also Mr. Mike's not talking about Punky's story of Robin Hood, he's talking about that rob. Henry learned that Punky wants to not cheat here again.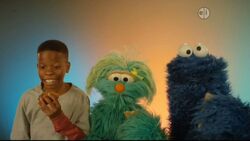 OUTRO 3
Cookie Monster recites a poem about being kind, and demonstrates kindness by sharing a cookie with Rosita and a boy. Hey. I Just Love How Different All The Creatures That Live Here In The World Tree Are. You Can Meet A Lot Of Different Animals, Too. Visit The Zoo, And, Maybe You Can Come Back And Tell Me About Some Animals That I've Never Met. See Ya.
Writer By: Mitchell Kriegman
Directed By: Tim Lagasse
Cast
Punky: Soleti Moon Frye
Guy Smiley: Jim Henson
Prairie Dawn: Fran Brill
Elmo: Kevin Clash
Clover: Holly Gauthier-Frankel
More Dancin' Tunes
Twist And Shout
Do You Love Me? (Now That I Can Dance)
Twistin' The Night Away
Let's Dance
Limbo Rock
Hot, Hot, Hot
Hokey Pokey
Ducks Dance, Too
Splashdance
The Bunny Hop
The Clarinet Polka
Pluto's Waltz
Special Thanks To: Mitchell Kriegman, Tom Cooke
Community content is available under
CC-BY-SA
unless otherwise noted.