Long Time For Tap-Dance Girls was a Punky Brewster program which girls get ready to tap-dance like when Tinky Winky watches Larette tap-dance in the garden but first she goes inside to get her white tap-shoes then also tubbies watch the tap-dancing teddy bear dance around the carousel but that was when Kevin watched Dance With The Teletubbies the VHS tape on Dad's birthday. 2 sponsors on this: "L", 12. The end credits feature Sing-along Songs Fun With Music. A title, outro two. Fundings in this: Public Television Stations, and Johnson And Johnson family of companies.
Catalogue Number: 6536
Title Date: June 20, 1982
Punky tap-dances with her girls during tap-dance class.
COLD OPEN
Clover says that today will be tap-dancing.
FRAME 1
Henry tells Mrs. Johnson that today will be tap-dancing. Punky watches girls tap-dance. Marko tells her Punky loves some shoes. Soon enough, their tap-dancing lady tap-dances like they did.
Song
The All-Monster And A Guy Named Murray Chorus sing "Sound Of The Letter L".
(EKA: Episode 4116)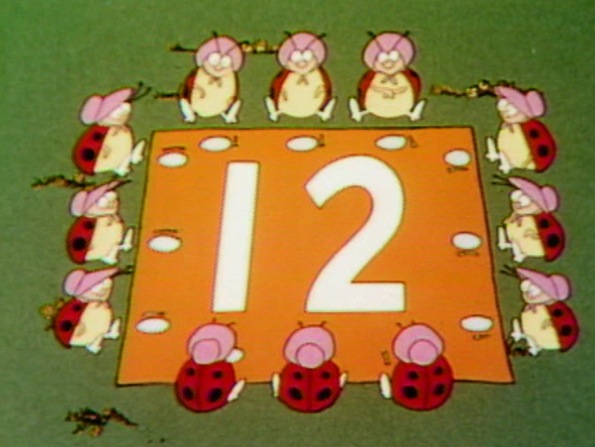 Cartoon
Ladybugs Picnic
(EKA: Episode 0416)
FRAME 2
Everyone thought that tap-dancing was a good idea for a school stage to dance along with friends to sweet music.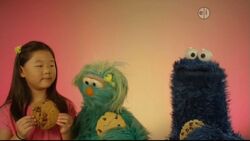 OUTRO 2
Cookie Monster instructs the viewer on "the art of cookie eating", with aid from Rosita and a girl. Hey, You're Back. You Know, There Are So Many Amazing Creatures That Live Here In The World Tree. Yeah, We Got Marmosets, Anteaters, Turtles, Monkeys, Birds, And Some Frogs. And You. Yup, You're An Animal, Too.
Writer By: Mitchell Kriegman
Produced By: Tom Cooke
Cast
Punky: Soleti Moon Frye
Clover: Holly Gauthier-Frankel
Blue Monster: David Rudman
Pink Monster: Leslie Carra-Rudolph
Green Monster: Kevin Clash
Murray: Joey Mazzarino
Murray Monster: Martin P. Robinson
Sing-along Songs Fun With Music
Fun With Music
Why Should I Worry
With A Smile And A Song
Let's All Sing Like The Birdies Sing
All In A Golden Afternoon
While Strolling Through The Park
Boo Boo Boo
Green With Envy Blues
Good Company
The Blue Danube Waltz
Old MacDonald Had A Band
Scales And Arpeggios
Special Thanks To: Mitchell Kriegman, Dan Elliott
Community content is available under
CC-BY-SA
unless otherwise noted.