Join The Treehouse was a Punky Brewster title which Punky joins in that treehouse. Two sponsors on this: "B", 2. The end credits feature Sing-along Songs Be Our Guest on June 19 1992. Fundings in this: Public Television Stations, and Johnson And Johnson family of companies.
Catalogue Number: 6550
Title Date: June 6, 1981
Should do, Punky wants a treehouse.
Picture
Segment
Description
COLD OPEN
Clover says that Punky wanted a treehouse.
FRAME 1
Punky tells Henry that it will be time to build a treehouse. On the way to Punky's school, the others joined Punky to know they're ready to build a treehouse.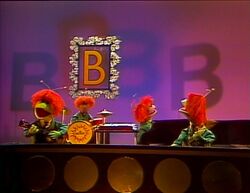 Song
The Beetles sing "Letter B".
(EKA: Episode 1495)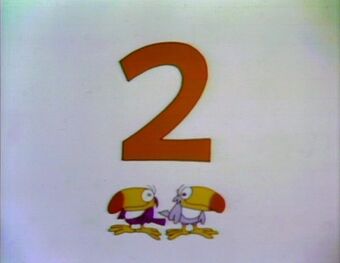 Cartoon
Toucan Two-Step
(EKA: Episode 0342)
FRAME 2
That afternoon Punky was getting ready to build a treehouse. Simply Mr. Mike just showed 2 puppets here on his hands, while the class sits down to listen to those puppets. Then kids exit, when simply Mr. Mike just saw Punky that simply Mr. Mike wants him a puppet show. Marko tells Punky that they'll leave the decorating for now. Punky was finishing up some snacks for tomorrow. Everyone built and built a treehouse for Punky. Their cool fantastic treehouse was a fun success.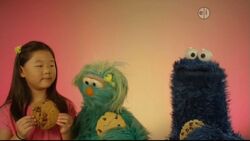 OUTRO 2
Cookie Monster instructs the viewer on "the art of cookie eating", with aid from Rosita and a girl. Hey, You're Back. You Know, There Are So Many Amazing Creatures That Live Here In The World Tree. Yeah, We Got Marmosets, Anteaters, Turtles, Monkeys, Birds, And Some Frogs. And You. Yup, You're An Animal, Too.
Writer By: Mitchell Kriegman
Directed By: Tim Lagasse
Cast
Punky: Soleti Moon Frye
Clover: Holly Gauthier-Frankel
Sing-along Songs Be Our Guest
Be Our Guest
Spoonful Of Sugar
Little Wooden Head
Bella Notte
Heffalumps And Woozles
Beauty And The Beast
The World's Greatest Criminal Mind
Chim Chim Cheree
Once Upon A Dream
Special Thanks To: Mitchell Kriegman, Frieda Lipp
Community content is available under
CC-BY-SA
unless otherwise noted.