In Time To Dance So Miss Adorable Pageant was a 1981 program which Punky watched her pals do that fun Miss Adorable pageant. Two sponsors on this: "G", 9. Fundings in this: Public Television Stations, and Johnson And Johnson family of companies. The end credits feature Sing-along Songs Under The Sea on August 14 1990. A title, outro three.
Catalogue Number: 6509
Title Date: January 3, 1981
Punky plans her Miss Adorable pageant.
Picture
Segment
Description
COLD OPEN
Clover says that today Punky will be seeing Miss Adorable pageant.
FRAME 1
Punky tells Marko about that fun Miss Adorable pageant. So it was Punky's bedtime. Punky talks to Henry about what she wants for her Miss Adorable pageant, and Punky possibly did.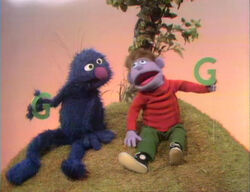 Song
George and Grover sing "Two G Sounds".
Audio
The Muppet Alphabet Album (1971)
Video
Awesome Alphabet Collection (May 7, 2019)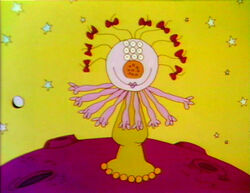 Song
"Martian Beauty" with nine hairs, bows, eyes, nostrils, arms, and toes.
(EKA: Episode 0316)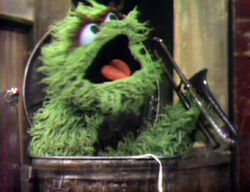 Song
"I Love Trash" (1973 version)
(EKA: Episode 0510)
Video
Elmo's Sing-along Guessing Game (1991, edited)
Song
Big Bird sings "Admiral Bird".
(EKA: Episode 0946)
Video
Best Of Friends (September 4, 2012) (new sound effects added)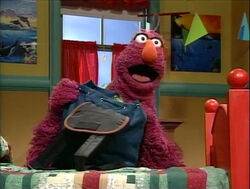 Song
Telly sings "Everything Goes" he packs his backpack to go to the park with his friends.
(EKA: Episode 3461)
FRAME 2
That afternoon girls were getting ready to do their fun Miss Adorable pageant. The announcer welcomes to the fun Miss Adorable pageant with Andy Gib. Mr. Gib talks about tonight's fun Miss Adorable play. He sings "Thank Heaven For Little Girls" when some girls appeared. Marko sings about her hairdo while she tap-dances during instrumental break. Then another girl danced around with that white baton. Then Cherie introduced that cool trick: 2 girls watched their magic trick and then they did. Last but not least, Punky shows her wonderdog magic trick with Punky's dog Brandon. Everyone gathered around to that finale. Back in the present, Henry talks to Punky about that pageant they planned going in here again.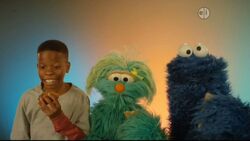 OUTRO 3
Cookie Monster recites a poem about being kind, and demonstrates kindness by sharing a cookie with Rosita and a boy. Hey. I Just Love How Different All The Creatures That Live Here In The World Tree Are. You Can Meet A Lot Of Different Animals, Too. Visit The Zoo, And, Maybe You Can Come Back And Tell Me About Some Animals That I've Never Met. See Ya.
Writer By: Mitchell Kriegman
Directed By: Joe Mathieu
Cast
Caroll Spinney As Big Bird And Oscar
George: Jerry Nelson
Punky: Soleti Moon Frye
Telly: Martin P. Robinson
Clover: Holly Gauthier-Frankel
Sing-along Songs Under The Sea
Under The Sea
By The Beautiful Sea
Never Smile At A Crocodile
That's What Makes The World Go Round
Kiss The Girl
At The Codfish Ball
Sailing Medley: Sailing, Sailing/Sailor's Hornpipe
Whale Of A Tale
Someone's Waiting For You
Special Thanks To: Mitchell Kriegman, Tim Lagasse
Community content is available under
CC-BY-SA
unless otherwise noted.