Home Girls Parents Night To Ducks Two People Four Objects was a 1980 title despite that Dub's birthday Saturday August 1 2015 was Disney's Beauty And The Beast that original VHS hit October 30 1992 but six characters in the cover: two people, four objects. Three previews in the beginning were "Aladdin" coming this Christmas, "Sleeping Beauty" on January 29 1959, and "Pinocchio", plus a preview in the end "101 Dalmatians". Their favorite part of the cassette is "Be Our Guest". Here, Alan Menken wrote the words, Howard Ashman also wrote some lyrics. The end credits feature Sing-along Songs Heigh-Ho the original tape. Two sponsors on this: "J", 4. Eighth title, outro two.
Catalogue Number: 6548
Title Date: June 8, 1980
Punky learned that part of just Dub's birthday Saturday August 1 2015 Kevin watched Disney's Beauty And The Beast the original tape for October 30 1992 has six characters: two people four objects.
Picture
Segment
Description
COLD OPEN
Tiptie says that today will be parents night with Punky.
FRAME 1
Punky's dog Brandon was a chef while Henry took his photo of Brandon but then Brandon eats dog food. Punky forgot her lunch, but she got there in time. Henry tells her that there's going to be parents night here in her school. Soon Punky heads out to school while but she forgot her lunch while Punky's away to school when Brandon shares out dog food for him.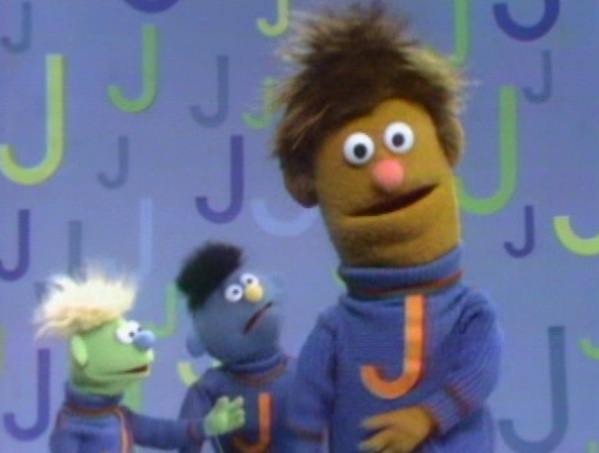 Song
"J Friends"
(EKA: Episode 0339)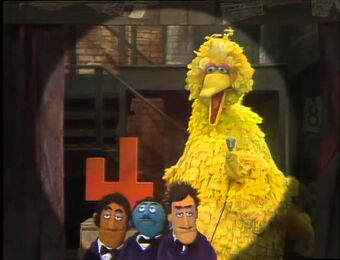 Song
Big Bird sings "I Just Adore 4" with The Tarnish Brothers.
(EKA: Episode 0734)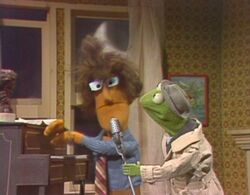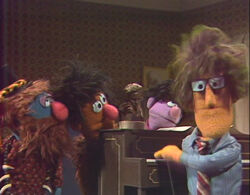 Song
Don Music rewrites "Mary Had A Little Lamb" but he can't remember the word that rhymes with snow so instead it was "Mary Had A Bicycle" with Little Jerry's friends The Monotones.
(EKA: Episode 0698)
Audio
Cheep Thrills (1994)
Sesame Street Best (1997)
Video
Sing Yourself Silly! (1990, Kermit's introduction cuts off)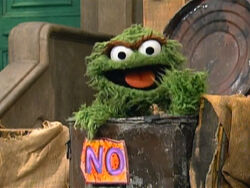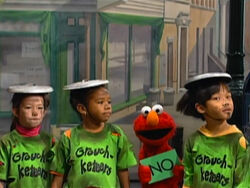 Song
Oscar, Elmo, and the Grouchketeers talk about that word No while doing "The No-No-No".
Audio
Hot! Hot! Hot! Dance Songs (January 28, 1997)
FRAME 2
Mrs. Mortin tells that name of that science forst when Cherie tells to get stuck in the ground was crazy clue then kids laugh, but Mrs. Morton tells Cherie that is just still not it, until Punky answers gravity. Then Alan discovered gravity but he doesn't know for same name, but Punky thought it was right for now. Soon Marko answered gravity, but Mrs. Mortin thinks that it's still incorrect, Punky thought Fig Neuton. Then school bell rang, then Mrs. Mortin thanked them but she'll see her later. Alan and Cherie talk to Punky about using gravity. Back home, Punky saw a delivery man until Henry did. That doorbell rang. Punky tells Henry that still not time to have dinner with Henry because he's busy. Cherie and Grandma came along when they saw Punky because she doesn't know about parents night here in her school.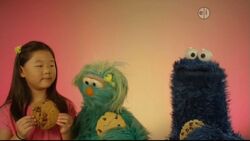 OUTRO 2
Cookie Monster instructs the viewer on "the art of cookie eating", with aid from Rosita and a girl. Hey, You're Back. You Know, There Are So Many Amazing Creatures That Live Here In The World Tree. Yeah, We Got Marmosets, Anteaters, Turtles, Monkeys, Birds, And Some Frogs. And You. Yup, You're An Animal, Too.
Writer By: Mitchell Kriegman
Directed By: Tania Toddie
Cast
Caroll Spinney As Big Bird And Oscar
Punky: Soleti Moon Frye
Pumpkin J Friend: Jerry Nelson
Lavender J Friend: Fran Brill
Fat Blue J Friend: Jim Henson
Green J Friend: Frank Oz
Elmo: Kevin Clash
Tiptie: Karen Prell
Sing-along Songs Heigh-Ho
Heigh-Ho
Up, Down And Touch The Ground
Hi Diddle Dee Dee
Yo Ho (A Pirate's Life For Me)
The Dwarfs' Yodel Song (The Silly Song) 
A Cowboy Needs A Horse
The Three Caballeros
Theme From Zorro
The Siamese Cat Song
Let's Go Fly A Kite
Special Thanks To: Mitchell Kriegman, Deborah Hautzig
Community content is available under
CC-BY-SA
unless otherwise noted.