Duckieland is the segment from four great episodes. The color of duckies inside like Red duck with the broken jukebox. The purple duck with the Fred Astaire poster. The Yellow duck like Ernie's. The blue duck with the SHOUT! Elmo box.
from
4054 (May 8th, 2003) (Release: Three Bears and A New Baby) (X, 17)
4066 (April 16th, 2004) (J, 9)
4076 (April 30th, 2004) (G, 20)
4103 (September 26th, 2005) (F, 11)
with the instrumental version of "George Washington Bridge" music playing, but the words are really easy.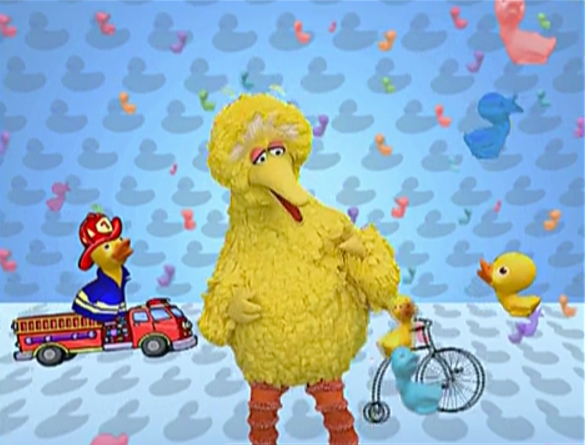 Community content is available under
CC-BY-SA
unless otherwise noted.