Barn Debuting Hero Elementary was a Punky Brewster title from 1979. Punky thought that last week show Kevin's show debuted. The end credits feature Very Merry Christmas Songs on December 20 1988. Fundings from beginning to end: Carnegie Corporation Of New York, Corporation For Public Broadcasting, National Science Foundation, and Polaroid Corporation. PBS 1974 logo used in the end.
Catalogue Number: 6602
Title Date: March 10, 1979
Punky thought that last week show Kevin's show debuted.
Picture
Segment
Description
COLD OPEN
Clover tells viewers there will be special elementary.
FRAME 1
Last week was part 1 of Punky Finds A Home. Jerry was singing about wind with that cook while having cereal for breakfast until Punky came along to the table where she and Jerry have cereal for breakfast. Soon Punky walked with her dog Brandon off until Jerry asks Punky few questions here about her mother. A delivery man came by while Punky was on the couch with her dog Brandon. Soon Randy Mitchen was at the door sitting on the couch talking to Punky about her family. Randy tells Punky that she's not going to jail for a very nice place but Punky decides to say goodbye to her dog Brandon. She misses Brandon here so much. Punky leaves just to do that soon as she did. Together, she took Randy to a cool trip but she'll be back here away from home.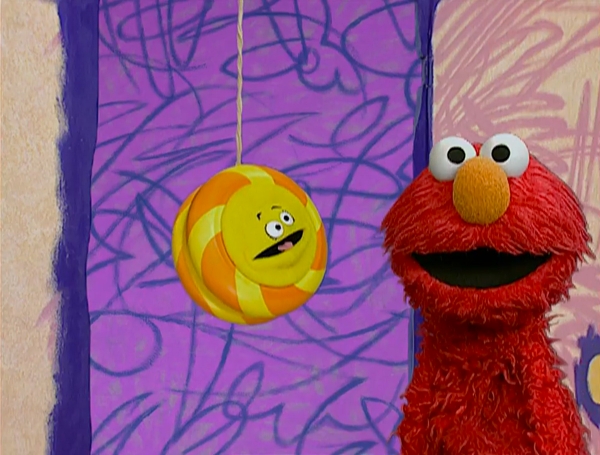 Video
Elmo's World: Opposites (2008)
FRAME 2
Punky watches kids play jump rope. Randy tells her that for a nice place to live. Some girls welcome Punky to room 2. Jerry was sharing a same roof for his dog Brandon. That delivery man came by, so did Randy talking to Jerry about when Punky came by. Three girls were in their bedroom here of room 2. Everyone thought to see Punky run so far.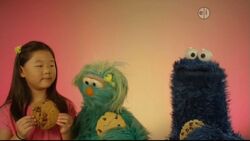 OUTRO 2
Cookie Monster instructs the viewer on "the art of cookie eating", with aid from Rosita and a girl. Hey, You're Back. You Know, There Are So Many Amazing Creatures That Live Here In The World Tree. Yeah, We Got Marmosets, Anteaters, Turtles, Monkeys, Birds, And Some Frogs. And You. Yup, You're An Animal, Too.
Writer By: Mitchell Kriegman
Super Why Creator By: Angela C. Santomero
Cast
Punky: Soleti Moon Frye
Yo-Yo: Jennifer Barnhart
Super-Grover: Eric Jacobson
Clover: Holly Gauthier-Frankel
Elmo: Kevin Clash
Very Merry Christmas Songs
From All Of Us To All Of You
Deck The Halls
Jingle Bells
Joy To The World
Up On The Housetop
Let It Snow Let It Snow Let It Snow
Sleigh Ride
Parade Of The Wooden Soldiers
Winter Wonderland
Here Comes Santa Claus
Rudolph The Red-Nosed Reindeer
Silent Night
We Wish You A Merry Christmas
Special Thanks To: Angelia C. Santomero, Tom Cooke
Community content is available under
CC-BY-SA
unless otherwise noted.